Following a week of significant progress at the COP26 summit in Glasgow, the Sustainable Innovation Forum in the Climate Action Innovation Zone opened Monday with three days of discussion focused on how high-level commitments made by world leaders can be delivered effectively on the ground.
The Climate Action Sustainable Innovation Forum opened with key debates on funding and transport
Delegates stressed the importance of partnerships across the public and private sector
Electric Vehicle charging companies announced expansion and partnership plans
Following a week of significant progress at the COP26 summit in Glasgow, the Sustainable Innovation Forum in the Climate Action Innovation Zone opened Monday with three days of discussion focused on how high-level commitments made by world leaders can be delivered effectively on the ground. Addressing some genuinely tough challenges, delegates agreed on the importance of cooperation and joined-up dialogue between public and private sector stakeholders.
There's a lot to deliver. COP26 was marked by a series of important agreements, initiatives and announcements. These included confirmation by former Bank of England Governor, Mark Carney that the Glasgow Financial Alliance for Net Zero (GFANZ) had secured pledges of $130 trillion in investment to support the transition to net-zero portfolios by 2030. Meanwhile, 190 nations supported measures to move away from coal power and 40 leaders gave their support to the development of affordable green technologies. More companies signed up to align with the Race to Net-zero agenda, adding to a genuine feeling that private and public sector bodies are now marching in step with each other to an unprecedented degree.
Staged by Climate Action in partnership with Scottish Enterprise, the Sustainable Innovation Forum provides not only a showcase for businesses and organisations at the forefront of developing climate solutions but also a platform where the challenges and opportunities associated with net-zero delivery can be discussed in depth. Delegates agreed that in order to secure meaningful change, no single group could be expected to do the heavy lifting. Across a range of transition issues, speakers cited examples of how public and private sector bodies have worked in tandem to effect change at global, national and local levels.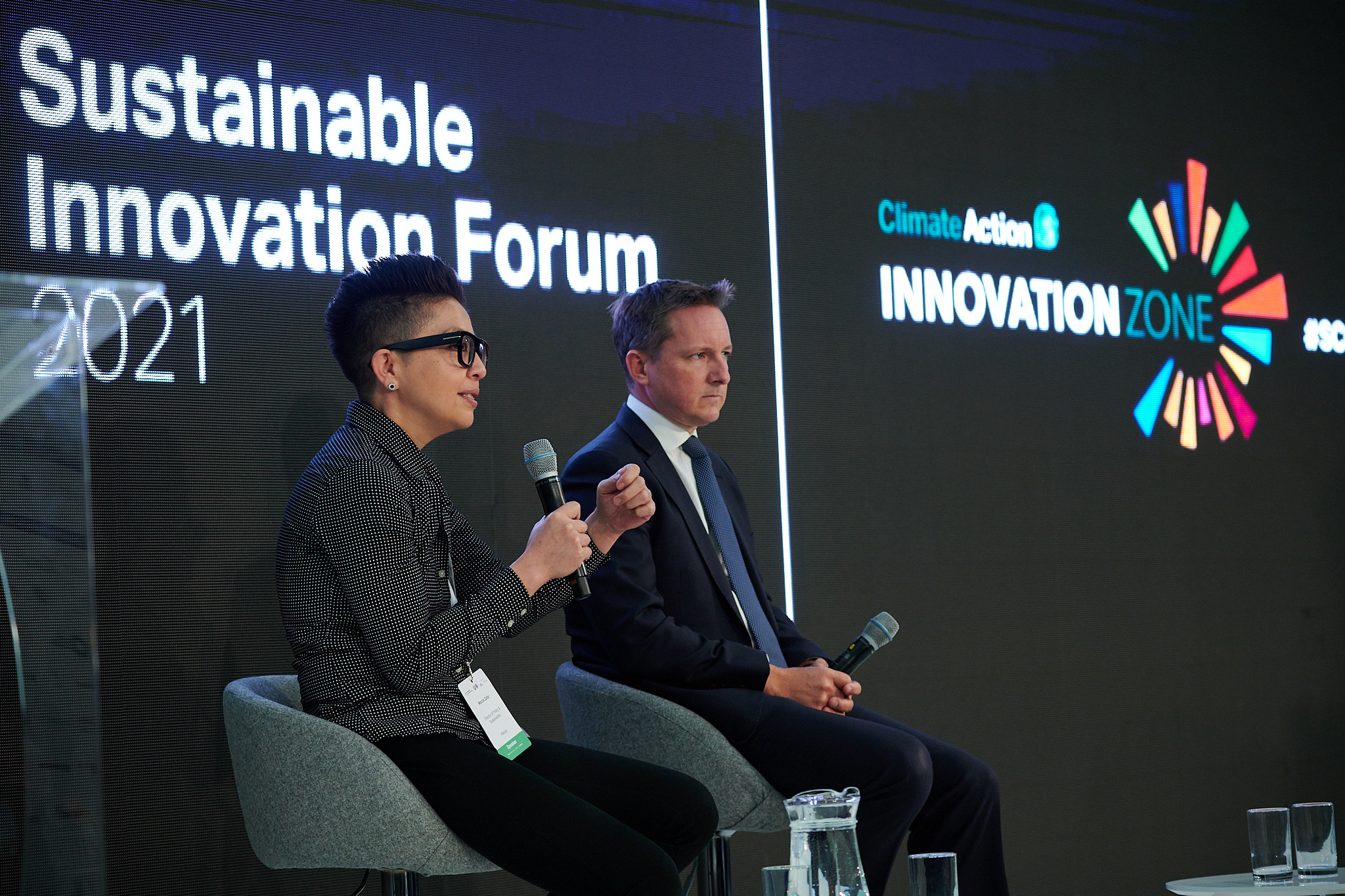 Rethinking Transport
Two announcements in the transport sector illustrated how private sector companies are rethinking mobility while acknowledging the important role that partnerships play in scaling up operations.
Electric Vehicle charging company, Connected Kerb revealed plans to manufacture and install 190,000 on-street chargers by 2030, with orders for 10,000 already secured this year 2021. As CEO and founder, Chris Pateman-Jones acknowledged, a close working relationship with local authorities has been crucial to the company's plans. "Local authorities are now ordering more charging points and the contract time has risen from 5-10 years to 10-20," said Pateman-Jones. "This has helped our ability to scale and we are able to pull together private and public money."
Charging point provider Gridserve also stressed the importance of partnerships. The company provides charging on UK motorways, with the electricity generated by its own solar farms. Addressing a panel discussion on the rollout of electric vehicles, CEO, Toddington Harper confirmed that the "sun-to-wheel" technology would be made available to companies seeking to create their own solar-powered charging services – again creating opportunities to extend the impact of the company's model.
Both announcements underscored the importance of infrastructure to the uptake of electric vehicles. As things stand, electric car sales are rising rapidly but the market will be limited unless the charging infrastructure is put in place.
The infrastructure policy equation goes well beyond charging points. Local and central government is making decisions on a range of net-zero transport issues. Decisions made today on policy matters such as low emissions zones and low carbon last mile transport have a direct bearing on decarbonisation, the conference heard.
Delegates also cited the role of government in creating a market for electric vehicles – for instance by setting dates for the phasing out of new internal combustion engine sales and leading public opinion. Philippe Vangeel, Secretary-General of AVERE – the European Association for Electromobility – called on governments to be more consistent with their public education strategies. "There are too many policy messages. People want to hear statements that enable them to buy with confidence."
"The biggest role that central government can play is in educating the public about electric cars," added Chris Pateman-Jones.
Innovation  Ecosystem
The role of government in providing an ecosystem for the private sector to innovate was a remerging theme throughout the first day of the debate, not least in terms of stimulating investment.
Wade Crowfoot, Secretary of the Califonia Natural Resources Agency cited the role that his state has played in fostering a boom in the green economy. As he pointed out, California has reduced emissions by 20 per cent while maintaining the state's position as the world's fifth-largest economy, the role of the state government has been to send clear signals to the market by introducing cap and trade arrangements and new fuel standards. It has also invested in certain projects, such as research into greener "closed-loop" lithium extraction. This has, in turn, meant the extraction of Lithium has become a more viable option."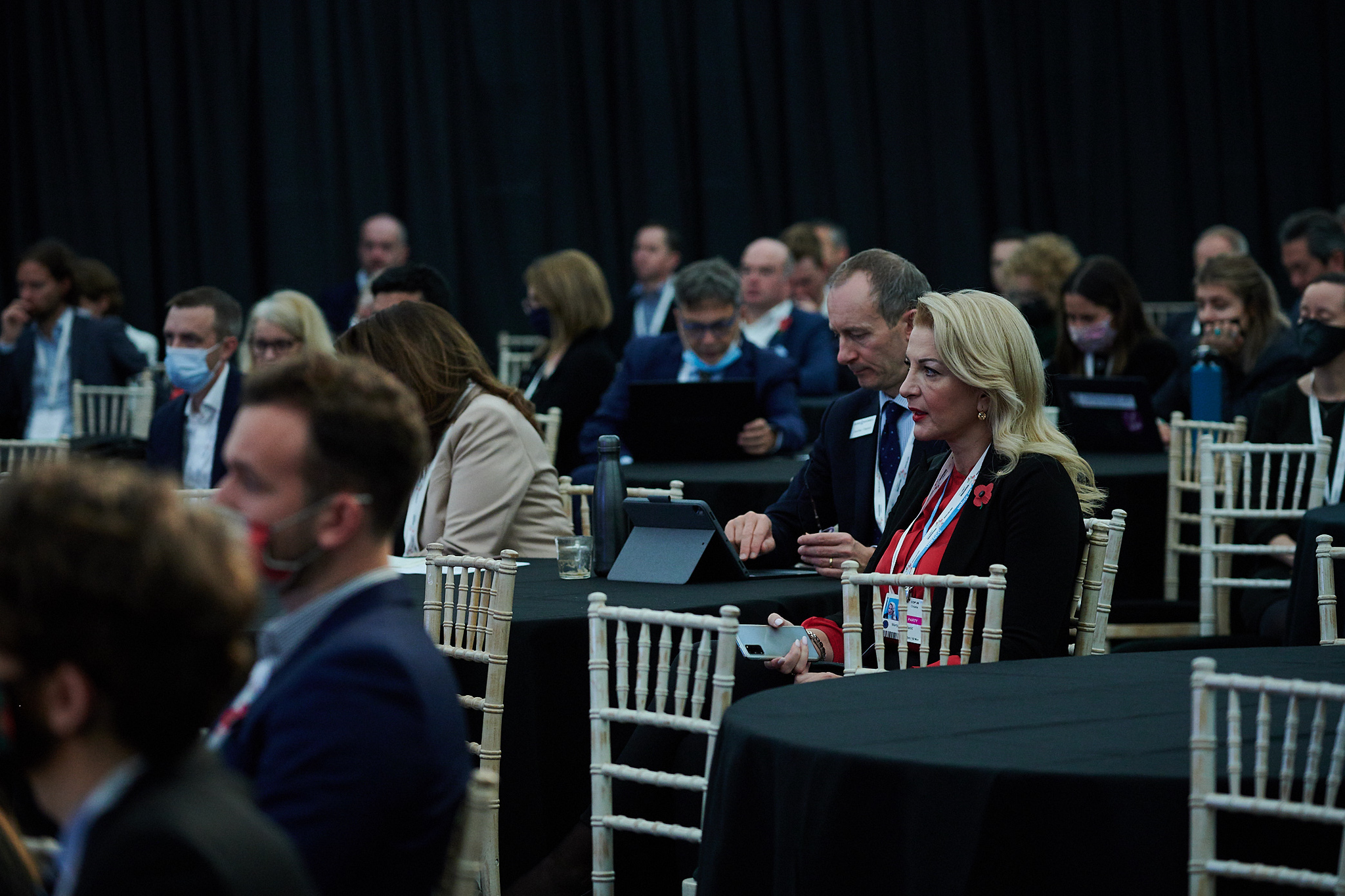 Delegates acknowledged that market regulation has to be handled with care. As Crowfoot pointed out, oil companies have been resistant to change, in part because they have a responsibility to deliver a return to investors. Policies should be in place to help them diversify.
Too sudden a shift in direction can impact on the ability of governments to take consumers with them. Ian Simm, founder and CEO of Impax Asset Management said the recent spike in gas prices was in part due to lower investment in fossil fuels, reducing their availability when they were needed. "We need fossil fuels to be phased out, but the public won't come with us if the lights go out," he said.
Delegates agreed there were huge opportunities to invest in green technologies, but the private sector did require clear guidance from governments.
Source: www.climateaction.org